L'Team - Featuring Adriana Ocampo
Mar 31, 2021
While a robot may be the one visiting the Trojan asteroids, people are responsible for getting it there. In L'Team we meet some of the people that make Lucy Mission possible.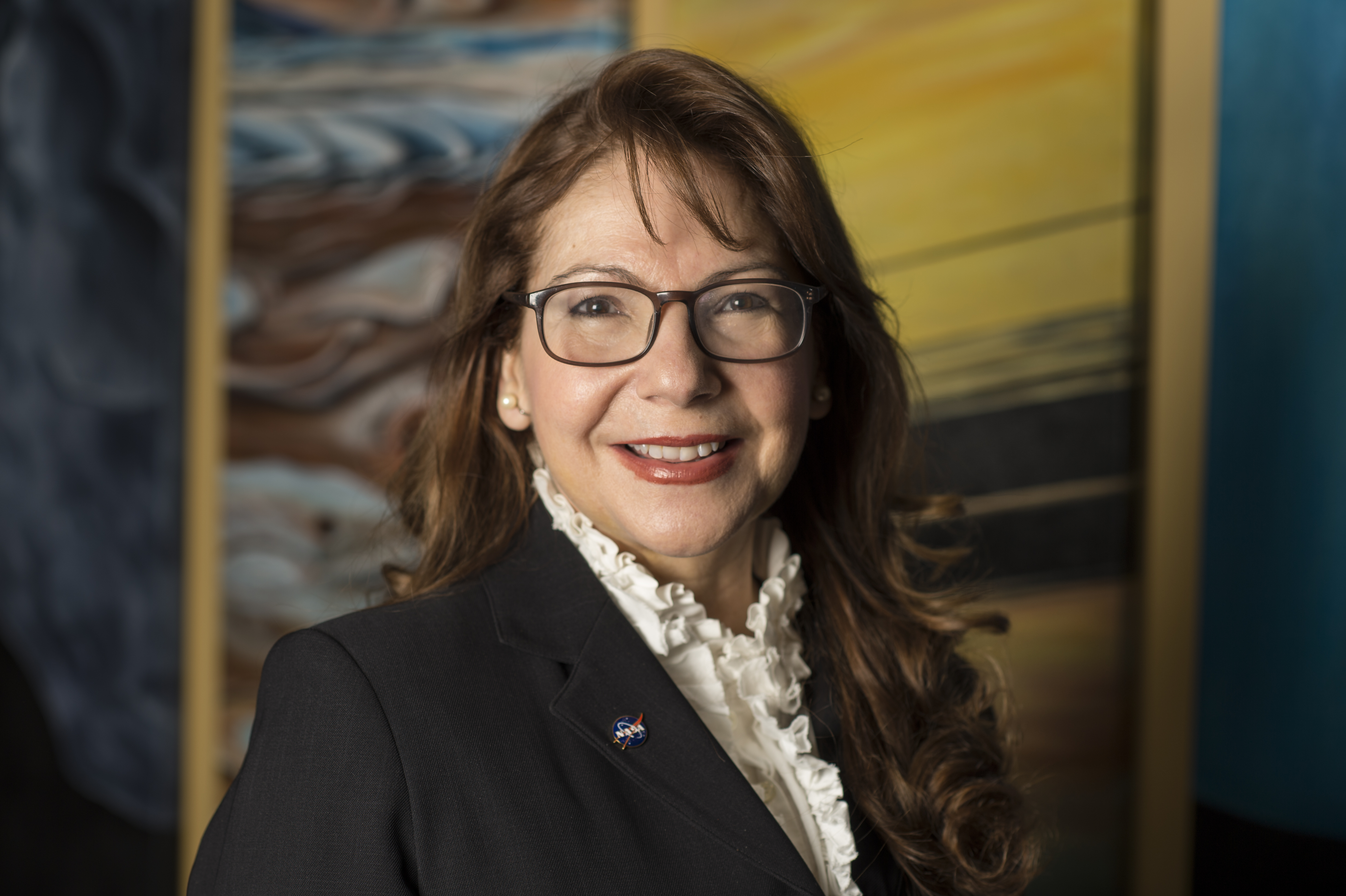 What is your role on the Lucy team? As the program executive, I basically have the responsibility of shepherding the mission through development, implementation, launch, and through post-launch operations. I am a spokesperson for the mission for the Science Mission Directorate and work as a liaison between the principal investigator, the project manager, and NASA.
What has been your favorite part of the Lucy Mission? I really love this mission - the concept and the mission trajectory. I love the fact that with one spacecraft we will be able to visit eight different, unexplored worlds. It's a unique opportunity that will provide an incredible science return. I'm really looking forward to the first results. Mission success really depends on the human factor - on how well the team works together. We are almost a year into the pandemic and have not been able to have an in-person meeting. We haven't had face-to-face opportunities to develop those key team relationships and to get to know more of the hard-working people at all of the different levels of the mission. That has really been unfortunate, but it has been incredibly gratifying to see how the team has managed to overcome these challenges and how they have kept their spirit up, worked together, and maintained focus. It's hard to convey to people how complex these machines are – the spacecraft and the instrumentation. The team put together these modules and instruments in the middle of a pandemic and in the middle of the holidays. You can tell that the team does it because they have a passion for space exploration. It shows in every single aspect of the process. People have gone well beyond the call of duty to make sure that that Lucy will be successful. It has really been amazing that this whole thing has continued on for a year in spite of one of the biggest challenges of our lifetimes. Given all that, I would have to say that my favorite part of the mission has been working with the Lucy Team. This team is extraordinarily talented. Putting a spacecraft together under normal circumstances is an incredible feat, just by itself. Doing so during a pandemic has be exceptionally challenging. The team's performance throughout has been commendable. We are lucky to have – as we call them – the A-Team working for Lucy.
What would you say has contributed most to your success as a leader in your career? Mine is the story of an immigrant that had a dream - an almost impossible dream. I was born in Colombia and raised in Argentina – two countries in which space was not part of the natural dialogue. I was a little girl dreaming about the stars, going up to the roof of my house every night to look at the stars. Mine was not your typical story and it took many, many challenges to get to where I am today. My superheroes were my parents. They instilled in me that I had to follow my dreams with passion and that, with an education, I would be able to fulfill those dreams. I always say I followed the "3 P's". The first P is for passion. You have to follow your dream with focus and passion no matter what it is. Love what you do. The second P is for planning. Like Carl Sagan, used to say, dreams are maps. It's true. Our passions - our dreams - are the maps, and we are the architects. It is through planning that we make them come true. The third P is for perseverance. You can have passion and you can have planning, but you'll also have failures. If you don't persevere and continue no matter the challenges that life will throw at you, it is hard to make your dreams come true. So I guess you could say that's been my formula for success – three P's.
Lucy Mission Public Outreach Specialist, Tiffany Kapler, sat down with Adriana Ocampo Uria at the beginning of March. Adriana's interview served to kick off Women's History Month and gave us food for thought as we celebrated International Women's Day on March 8th. It is fitting that publishing her interview now serves as the other bookend for a month dedicated to women who have dared to dream.